So, you're sure that you have a hen (and not a rooster). You know if chickens can lay eggs without a rooster.  And now you want to know when do chickens start laying eggs?
Now you are waiting (and waiting) for her to lay her first egg.  You won't know for sure that she is laying until, well, you see her first egg.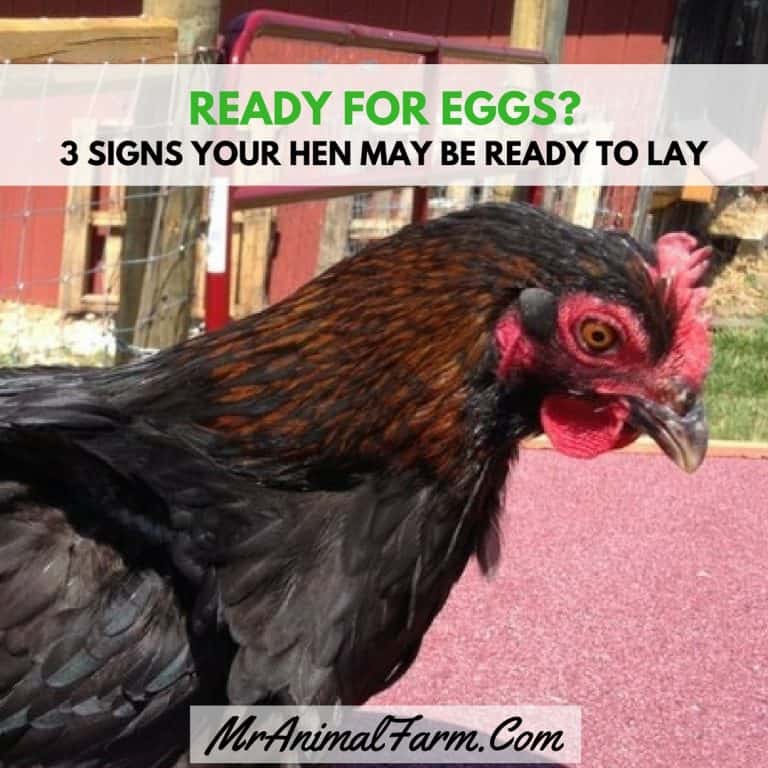 However, there are a few signs you can look for in case you're wondering when do chickens start laying eggs.
When asking when do chickens start to lay, you should make sure she has the right things to keep her happy and healthy.
Once your hen is ready to lay, you will want to make sure that you are feeding a layer feed (which has more calcium in it) rather than a starter or grower feed.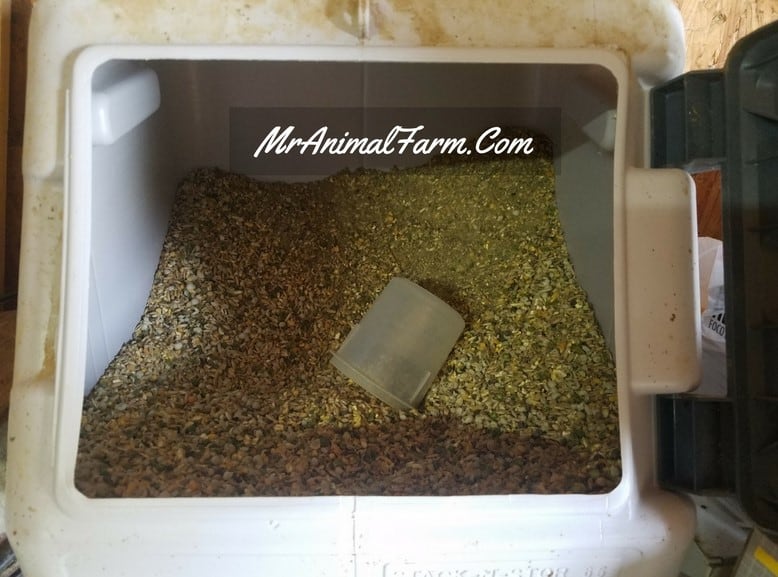 The additional calcium in the layer feed will ensure that your hen is able to properly form solid egg shells.)
If you do not provide your hen that is starting to lay with the proper nutrition, you may end up with soft shelled eggs (which can break easily) or even eggs without a shell at all!
Another thing you will want to ensure that you provide your hen that is ready to lay is a safe, cozy nesting box area as well as some wooden or fake eggs.
We use these fake eggs.  They help your hen to know where to go when she is ready to lay 🙂
Additionally, you should know that when your hen starts to lay their highest volume of eggs will come from laying age to around 2 – 3 years old.  During this time, if you have several hens laying eggs you may want to think about how to freeze eggs so that they don't go bad.
…