The other day I looked out my kitchen window and saw goats….outside of their fence just strolling around. Yikes! It turns out that bored goats are sneaky goats. Goat toys can be a fantastic way to keep your herd busy and entertained during the day.
Goats can be very inquisitive and can get into trouble climbing fences and doing other naughty things especially if they get bored. So, just as you prepare for your goats, make sure you choose the the right goats.
(If you don't have goat toys and all of your other goat supplies gathered yet, hop on over to our Getting Started with Goats eCourse and get yourself prepared!)
Once you have your everyday goat preparations ready, you may also want to think about what toys for goats you should get.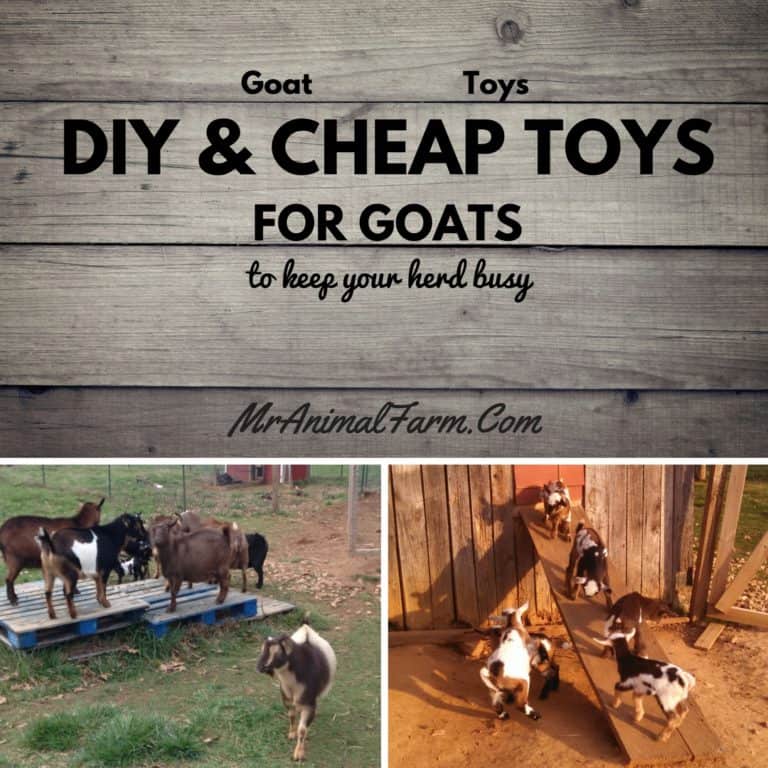 …