Want Easy Access To Figuring out Kidding Dates?
Join our newsletter and get: The Goat Kidding Calculator so that you never have try counting out dates on the calendar again.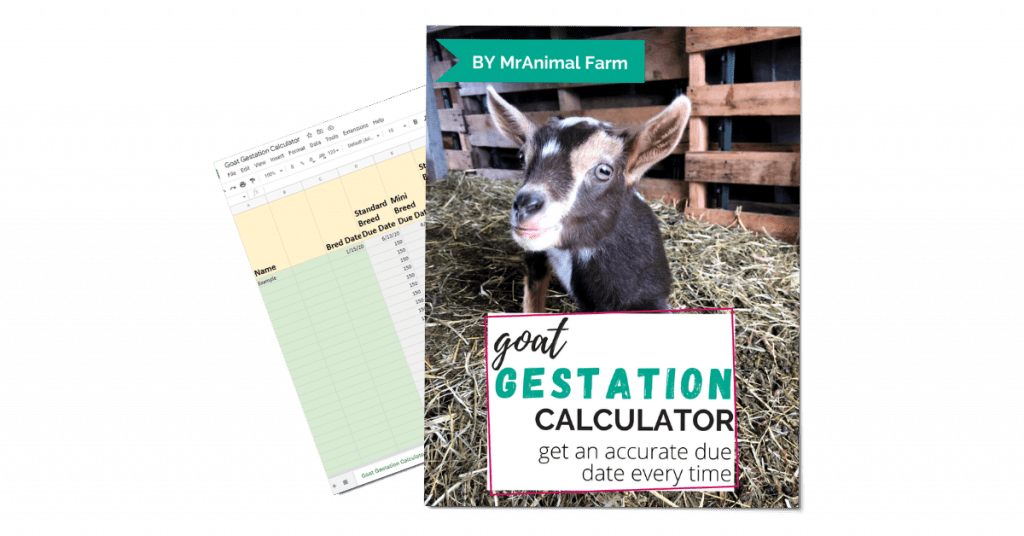 ---
This Easy Goat Kidding Calculator automatically calculates your goats kidding date ranges so that you can easily get your dates set.
Breeding goats involves a lot of planning, organizing and work (hello, bottle feeding over night).
It's easy to get overwhelmed by everything you have to do, so take one of those tasks and automate it!
With this calculator you'll....
Plug in your does name
Plug in your does breeding date
And you'll get automatically calculated....
Actual Due Date
Minimum and Maximum Dates for Safe Kidding
Dates for Standard and Mini breeds so that you have all your goats covered.
And, as a bonus, this will keep all of your kidding due dates in one place for ease of access.
So, go ahead and pop your email in below and get your free Goat Kidding Calculator so that you can easily manage your kidding dates.