So, technically, all you need for gardening is some dirt and some seeds, and you can really grow anything. However, it'll be much, much easier if you have these gardening supplies to help you out along the way.
As with pretty much anything in life, if you have the correct tools to do it, it will be a lot easier. Not only will having the right supplies make things easier, but you can also be sure that you are doing a more efficient, thorough, and subsequently, higher quality job.
What Gardening Supplies Do I Need?
So you really use your gardening supplies in different stages. These stages are soil preparation, planting, nurturing, and harvesting.
What tools do I need to garden?
For soil preparation, you'll need things like a tiller or a shovel. Planting you'll need something like a trowel and obviously seeds. Nurturing, you'll need a hose, water, and pruners. In harvesting, you'll need things like gloves and a harvesting basket.
Where can I buy gardening supplies?
Fortunately, you can find gardening supplies almost anywhere. Most of these supplies are widely available at Department stores like Walmart or Target, hardware stores like Lowe's or Home Depot, your local farm store, online through Craigslist or Amazon. You can often times find great deals on gardening supplies just driving around and shopping local yard sales.
The supplies list (with links)
Here's a full list of gardening supplies that will make your job so much easier. We've also included links in case you want to grab them.
Preparation
So obviously you need to have soil to start out with. We recommend using a good organic planting soil. If you are following the traditional square foot gardening method, you can also use a combination of peat Moss, vermiculite, and compost.
Once you've planned out your garden and you know what area you'll be using, you'll want to use a tiller to break that soil up and make it really easy to work with.
A shovel is just a handy tool to have anytime you're doing any kind of soil work. You will inevitably come across a stone or rock or something that your Tiller just can't get out of the way. A shovel will make removing that much easier.
This is, of course, optional, but raised beds make weeding your garden a breeze. You'll want to use a high quality untreated wood to build your boxes and make sure that you have gardening fabric under it to keep the weeds from growing up through your box.
If you're skipping the full garden altogether and you are just trying your hand at container vegetable gardening, you'll obviously need containers. Containers range in quality from Super Fancy and ornate all the way down to food grade 5 gallon plastic buckets. The buckets aren't pretty, but they're cheap and get the job done.
Need some help getting your garden crops planned? Check out the Ultimate Gardening Calculators for a system that will auto-calculate for you.
Planting
The whole purpose of having a garden is to grow crops. So you are going to definitely need seeds.
You'll use a trowel to dig up a little bit of a hole so you can plant your crops. As a recommendation, spend a little bit of extra to get the trial with the comfortable handle. You will thank us later.
To go along with the slightly more expensive trowel. You'll want to get yourself a nice high quality pair of gloves. Gloves will one keep your hands from getting filthy, which is always nice. But they will also keep your hands from getting torn up and calloused from constantly working with them.
Just about anything you plant as a seed will need to be watered a bit. We recommend using a watering can. That way you don't have to lug out your hose and sprinkler just for the planting phase.
Nurturing
When it comes time to nurturing your plants, the one thing all plants have in common is they need water. You'll want to get yourself a nice high quality hose that preferably is kink resistant.
Sprinklers make watering your garden a breeze. You can set it up to gently water your plants instead of a heavy or high pressure stream hitting them. It's even easier if you can have it set to a timer.
A lot of plants will put off vines or tendrils that you'll need to cut back in order for them to stay healthy. You can use pruners to cut these plants back safely and not harm the plant. With some plants, like when growing strawberries, you can actually cut the runners, replant theme, and grow even more strawberries.
We prefer to avoid commercial pesticides. If you do too, you are probably wondering what a spray can is doing on this list. You can actually mix your own pest deterrents. You can find many different recipes online for things that pests won't like but are safe for you and your family.
Harvest
There is not enough that can be said about how nice it is to have a stool to sit on while harvesting your garden. You can get down on your hands and knees and work, but your back will thank you if you have a stool to sit on.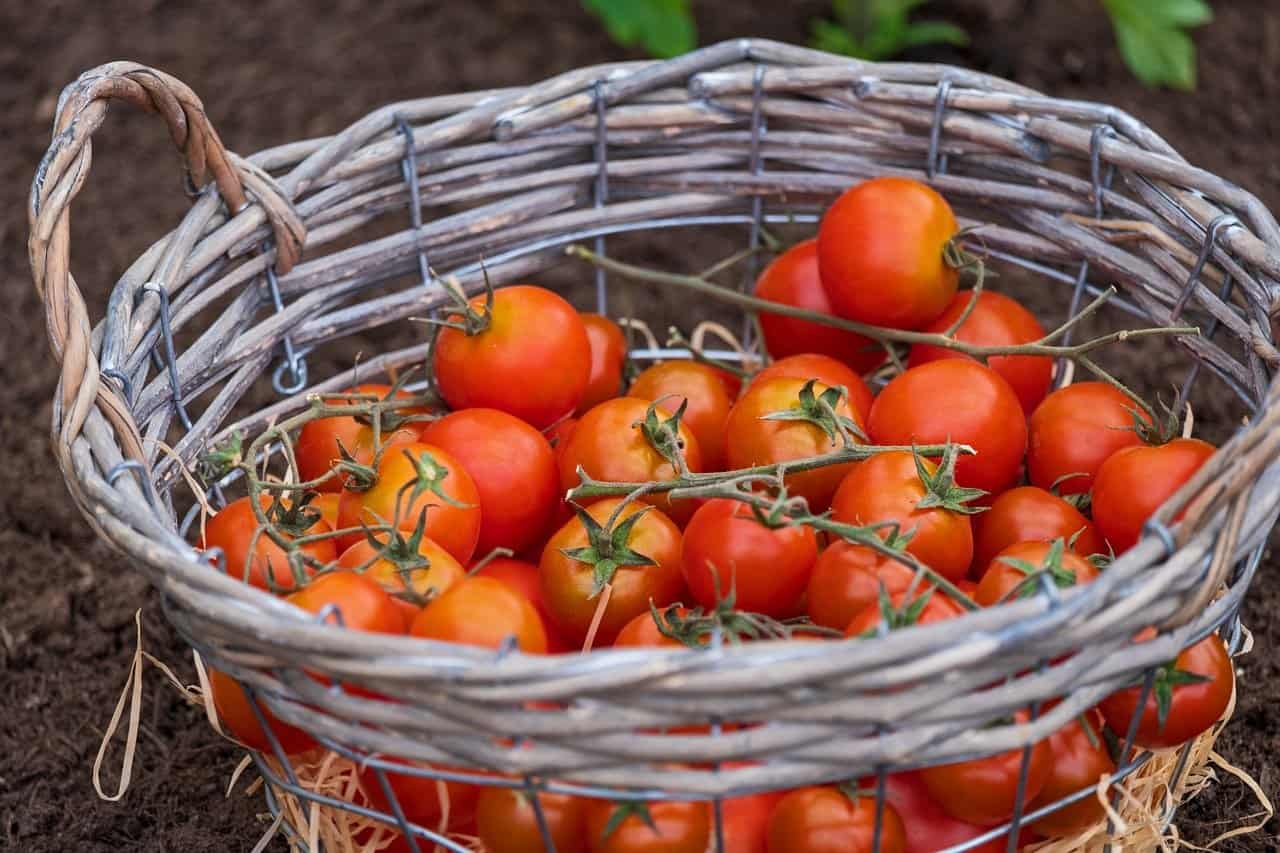 And last but not least, you're going to need a nice high quality harvest basket to put all of your fruits and vegetables in once you have successfully grown a harvest.
Are there any gardening supplies that you like that you don't see on this list? Let us know in the comments below.
If you need help getting your garden crops planned right check out The Ultimate Gardening Calculators so that you have just the amount you need, set aside the right amount of space and know exactly when to plant them.
For more gardening tips
[pt_view id="5f37129sdf"]