When we looked for our first chickens, it seemed a little strange, all the new chicken terminology. One thing we kept seeing NPIP Certification. But what in the heck does that even mean?
NPIP stands for the National Poultry Improvement Program. Whether you just have a hobby flock, or are looking to breed learn how to ship chicks yourself it is essential to understand what this certification means so that you can make the right decisions for your flock.
Keep on reading for the full details.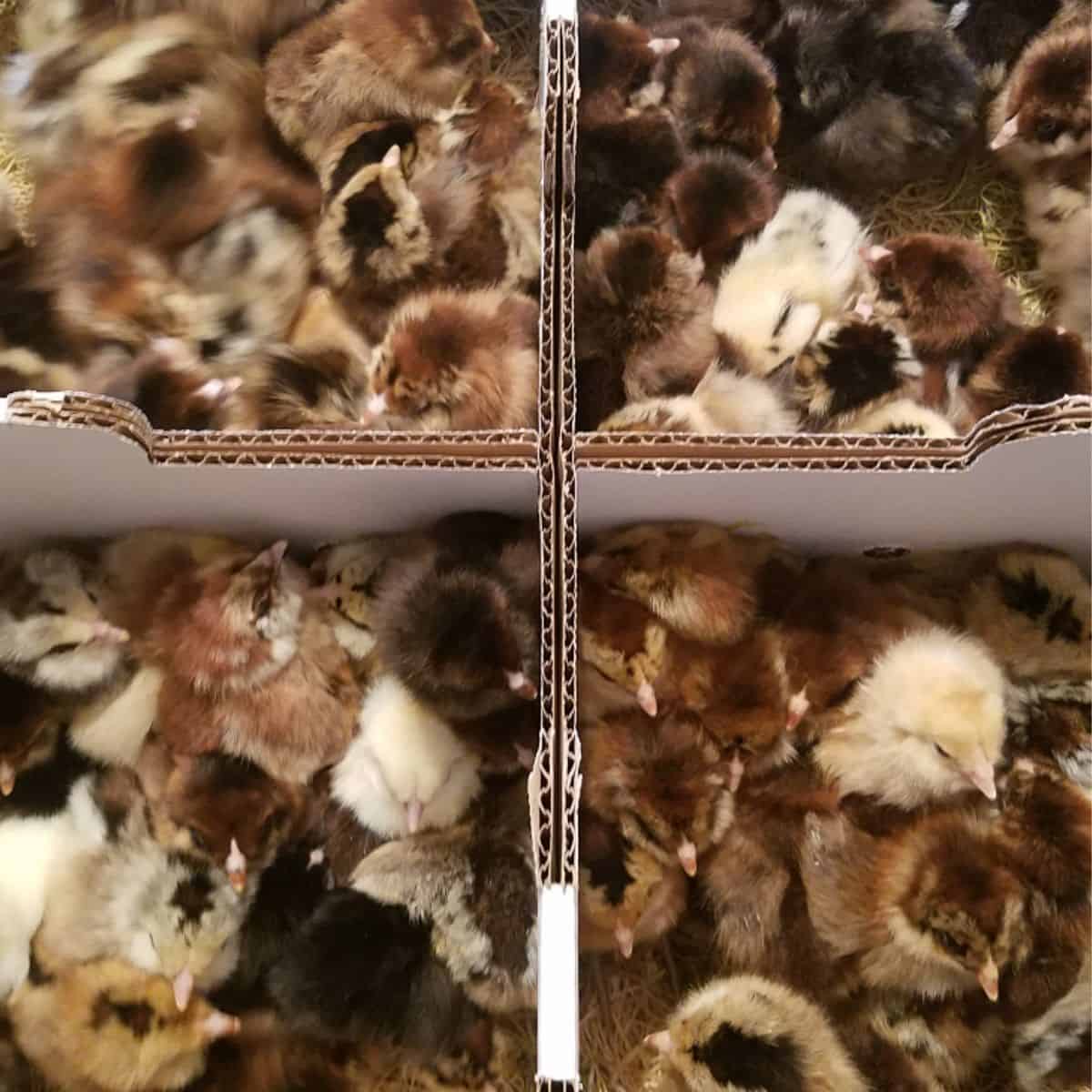 Jump to:
What is NPIP Certification?
NPIP is short for National Poultry Improvement Program. The National Poultry Improvement Program is a program that all states partake in to help decrease the spread of disease in poultry.
NPIP certification is a program which is voluntary for chicken breeders and flock owners. It provides testing and disease free certification for flocks.
The diseases that can be tested for in the program are: Avian Influenza, Pullorum, Typhoid and MG. Although, you don't have to test for all of those diseases when participating in the program.
The main disease testing in the program is Pullorum-Typhoid (both types of Salmonella).  However, participants can opt to also get tested for various types of Mycoplasm's as well as AI (Avian Influenza).
This program applies to most all domesticated fowl: chickens, turkeys, emus, ostriches, waterfowl, gamebirds etc. Tests are only done on birds 4 months or older.
Why Look for NPIP Certification?
NPIP testing and certification is important to look for when you are purchasing chicks or older birds from someone. It will not absolutely guarantee completely healthy birds, since it only tests for a handful of potential diseases.
However, it does show that the birds are clean of these diseases. It also shows a dedication from that breeder to produce healthy birds.
It is also a very good idea for any chicken breeders that are planning on selling chicks. First, it shows a commitment to potential buyers to have healthy birds. It is also necessary in order to ship chicks into many states.
Additionally, if your flock is certified, you need to only purchase from other certified flocks unless you fully quarantine new chickens and then test after a period of time before integrating with your existing flock.
Need some help keeping your chickens health and care taken care of? Check out the Organized Chicken Keeper for an easy to follow system.
How To Get Certified
Although the actual disease testing is the same, the process for how to get NPIP certified does vary from state to state.
Some states (like Virginia) run trainings for people to become NPIP testers. Those testers then can test their own birds and set a price to go to other's and test their birds.
Some states send a tester out when you request to become NPIP certified. In order to find out about a particular states requirements you can look up your state's Department of Agriculture for specific details.
You must have a flock of over 30 birds that are over 4 months in age. And, you must keep them separate/not introduce any non-NPIP stock (unless they are quarantined and tested first).
How to do the Pullorum-Typhoid Testing
If your state is one where you need to become a certified tester in order for your flock to be certified. Don't be nervous about performing the testing on your birds. It is really quite simple and is done annually to maintain your certification.
1. You simply get a blood sample from each of the bird's on your property. This is only done on adult birds over 4 months old.
This is typically done with a special device with a sharp point on one side and a "blood loop" on the other.
2. Find a vein on your chicken. It is easiest under the wing where the veins are thick and the skin is thin. Use the sharp point of the device and lightly prick one of the large veins.
3. Use the "blood loop" to collect a small sample of blood. Use a cotton ball and apply pressure to the wound to stop the bleeding.
4. Dip the "blood loop" into the antigen. If there is no reaction, other than color change, you're chickens are disease free. If you see what looks like large pepper flakes, you will need to report the findings and have a retest done.
If you need more help with taking care of your chickens, check out The Organized Chicken Keeper for a complete system for managing their health through keeping their supplies stocked and coop clean.
In Conclusion
Being NPIP certified is an important step to take for anyone who is looking to breed, sell and ship their chicks. But, it is also important for hobbyists to know about so that they can source their chickens (and other fowl) from reputable, disease free sources.